In October 2022, Rodale Institute held its inaugural Regenerative Healthcare Conference bringing together healthcare professionals and farmers for a groundbreaking conference connecting the benefits of soil health to human health. 
Because of the overwhelming interest in the conference, Rodale Institute has created a digital version of the presentations so that those who were unable to attend can still benefit from the knowledge that was shared. 

The Virtual Regenerative Healthcare Conference is for anyone that has an interest in learning more about agriculture's influence on human health, particularly those working or studying in the healthcare field. 



Through dynamic speeches and panel presentations from leading minds in the world of soil health and human health, you will learn about topics ranging from food as medicine to integrated farm-to-hospital models, to nutrient density and the connection between regenerative organic farming and human health.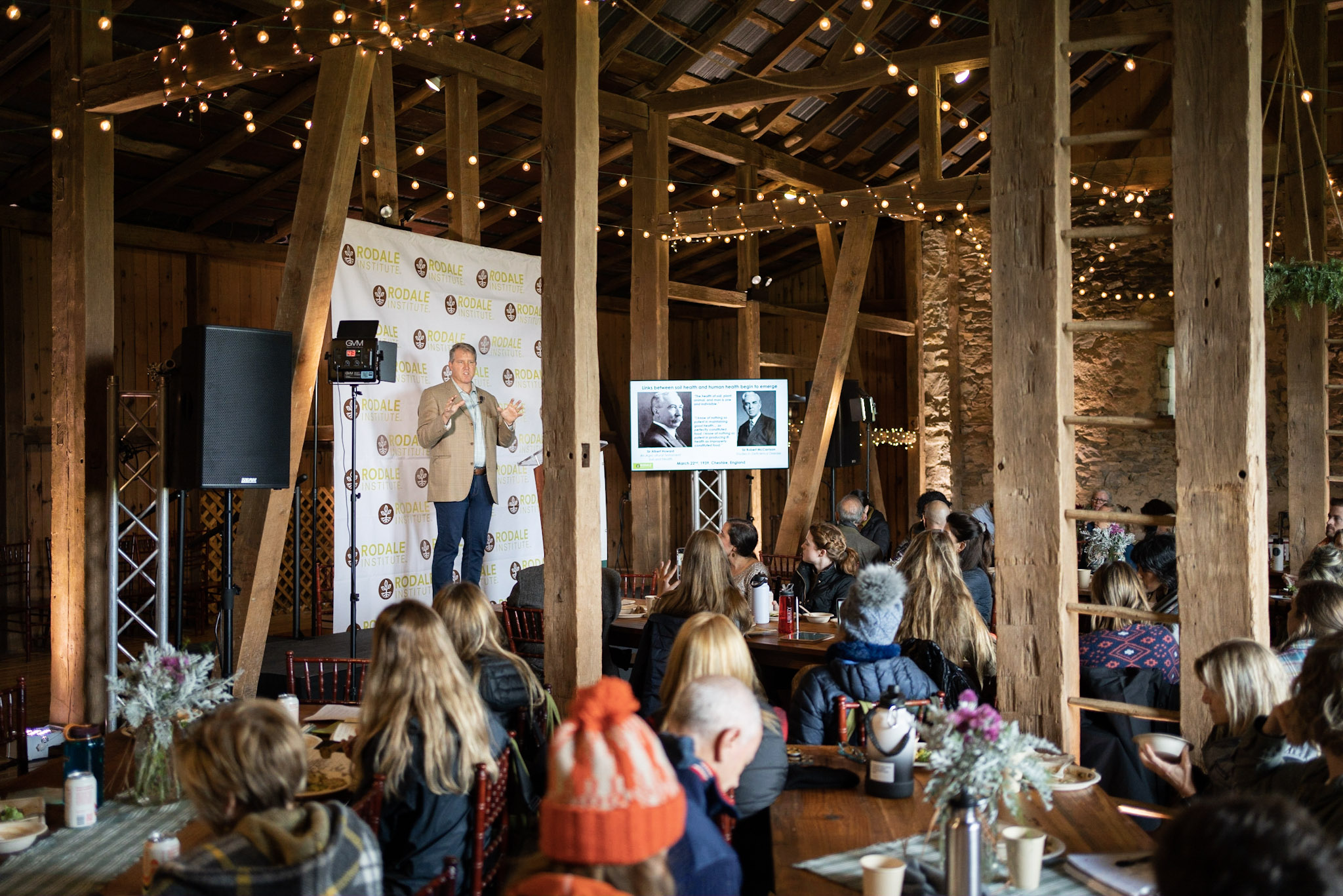 Frequently Asked Questions 

When does the virtual conference start and finish? 
The virtual conference is a completely self-paced online course — you decide when you start and when you finish. 
How long do I have access to the virtual conference? 
After enrolling, you have unlimited access to the virtual conference for as long as you like — across all devices you own. 
Do you offer financial aid or scholarships for the virtual conference? 
We want this information to be accessible to everyone, regardless of financial status. Please email [email protected] to inquire about discounted rates and scholarships and explain your specific situation. We will review your request at our earliest convenience and get back to you. 
Do you have a group rate? 
We are excited to be able to share this content with organizations, educational institutions, healthcare systems, etc. Please email [email protected] with "Group Rate" in the subject line to inquire and include the amount of people you are hoping to purchase access to the content for. We will review your request at our earliest convenience and get back to you with an estimate or prompt a meeting to discuss further. 

Will I get a grade/credit or certificate? 
No grades/credits will be given for the virtual conference at this time.
What if I have questions or need help? 
If you have any issues with your purchase or access to the content of this conference, please contact us by email: [email protected], write "online course support" in the subject line.
Check your inbox to confirm your subscription